Every business has its share of challenges. Depending on the type of business, the clients can be highly diverse, so it's necessary to adopt a variety of marketing and selling methods.
In any business, data are available in various types and sizes. A large amount of data won't be helpful unless a company can analyze it thoroughly. If you want to maximize your business data, it's time to consider business intelligence services.  
If you're planning to implement a platform that'll allow you to pick out valuable insights from your data, you need to read further on this introduction to Power BI to learn what this must-have tool has to offer to your business.
What Is Power BI? 
Business Intelligence (BI) involves obtaining raw data from a data source, transforming it into usable data, and utilizing it to create reports and informative graphics for data analysis. The graphic representation of tabular data is called data visualization. It allows you to visualize critical information via graphs, charts, maps, or key performance indicators (KPIs) to provide valuable insights straightforwardly. Both business intelligence and data visualization will guide businesses in making smart decisions.
Now that you know what business intelligence has to offer, let's move on to an introduction to Power BI. As one of the essential tools in various industries, Microsoft Power BI is a tool that boasts both business intelligence and data visualization capabilities. Power BI is a collection of tools that allow businesses to gather, manage and analyse data from various sources.
You can utilize the data you import in Power BI for visualization and interpretation by creating reports, dashboards, and applications. In terms of usability, it's a convenient tool that boasts drag-and-drop features and self-service capabilities.
There are three Power BI platforms to check out:
Power BI Desktop
Power BI Service
Power BI Mobile for Android and iOS devices
Another advantage is that you can deploy Power BI on both on-cloud and on-premise platforms. Since it has its roots in Microsoft Excel, the learning curve from Excel to Power BI is manageable. If you've been using Excel, you can easily use Power BI, but it's a more powerful version than its spreadsheet counterpart.
If you want to learn how to steadily and effectively use Power BI, a reliable provider of Power BI training is worth considering. Among the reliable providers today, Acuity Training is a UK provider of Microsoft Power BI training courses, and can help you incorporate further Excel training to streamline your processes further.
A Close Look At The Power BI Architecture 
If you want a clear understanding of Power BI, let's take a close look at the three phases or parts of its architecture.
1. Data Integration 
When using Power BI, you can import data from various sources in different formats. Power BI gathers all the data from multiple sources and transforms it into a standard format in the data integration phase.
It connects to various data sources ranging from databases to Excel spreadsheets both on-premise and cloud-based applications. After the data integrates into Power BI, it'll be stored in the staging area.
2. Data Processing 
Once Power BI integrates and stores the data securely, the raw data will undergo processing. The data will go through several processing and cleansing operations, including the removal of redundant values.
You'll later apply relevant business policies on the processed data so that it'll transform accordingly to the specific needs of your company. After the transformation, the data goes to the data warehouses.
3. Data Presentation 
In the final phase, the processed data moves into the Power BI platform, where you can utilize a variety of visualizations for presentation.
Who Uses Power BI? 
The user-friendly nature of Power BI makes it readily accessible by various professionals. The manner in how you use Power BI will depend on your role. Remember that the tool can produce custom dashboards depending on the relevant data and the information you need to access.
Generally, it's an essential tool for business intelligence professionals who create data models and reports for a company. Businesses that lack the funds or the capability to support a professional will utilize Power BI as a self-service tool through different branches to monitor progress and gain an insight into the team's performance.
Power BI can work on any data you provide, allowing you to create reports on almost anything. It's quite popular among various marketing, finance, sales, IT, and human resources departments.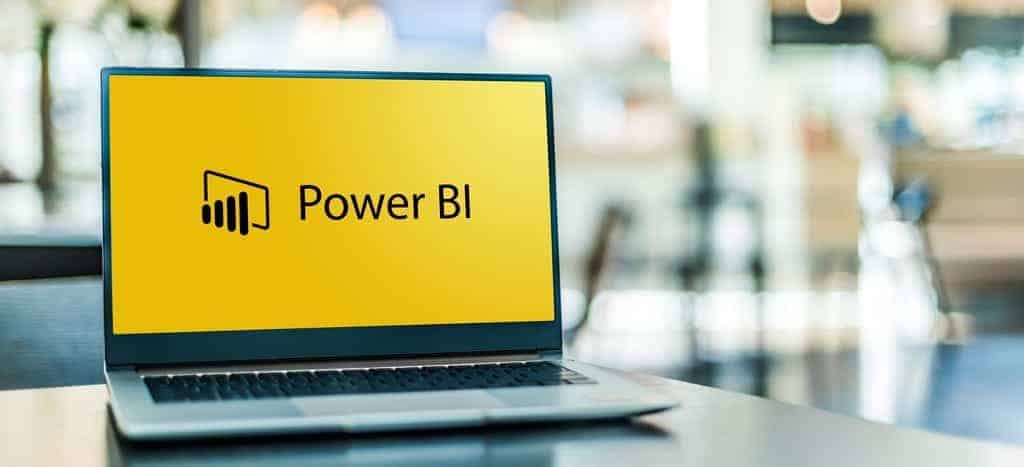 Reasons To Integrate Power BI  
As a business intelligence platform that allows businesses to transform data into insightful data, it's a must-have tool to stand out from the competition. Here are several reasons why your business should integrate Power BI soon.
1. Ease of Use 
Power BI boasts a simple and user-friendly interface. You can use the tool even if you don't have programming experience. Power BI has built-in intelligence that guides you in selecting attributes for your reports by recommending the best reporting element.
After selecting a data source and choosing sales and category, it'll indicate a column chart for you. Generally, it has a simple user interface (UI) to connect to your data source. Once you choose the data source, select the attributes with a simple drag and drop for your reports.
Among the various features, the QA section allows you to write a question, and it'll provide a result with a graph or value. Don't forget to check out the marketplace that offers a good selection of reporting capabilities.
2. Easy To Learn 
Power BI has roots on the Excel platform. It follows the same approach when creating a report. Since the majority of businesses utilize Microsoft Excel, it makes it easy to learn Power BI.
3. Easy To Collaborate  
One of the qualities of Power BI that makes it appealing is the easy to collaborate options. You can readily collaborate with employees to create reports and dashboards in the app workspaces. If you have a larger audience, you can compile the dashboards and reports into apps.
4. Cost-Effective 
If you're going to use the Power BI desktop, it's free to create reports and dashboards. As for the pro licenses, it's available at an affordable range every month.
5. Easy To Connect Data  
If you want to readily gather your data in one place, Power BI can do the task to ensure better accessibility, organization, and visibility in your reports.
The tool can support many connectors, which allows businesses to load data from various cloud-based sources, in addition to Excel spreadsheets, comma-separated values (CSV) files, and on-premise data.
With the help of these in-built connectors, you can load pre-built dashboards and conduct data analysis. You have the option to customize the elements to your preferences.
Conclusion 
With the superior features and capabilities of Microsoft Power BI, it's not hard to understand why it's growing in popularity among businesses eager to gain better insights and informative reporting. By integrating Power BI in your business operations, you'll stand out from the competition with better data insights throughout your company and allow your business to make the right decisions to succeed.