An enterprise resource planning (ERP) system is a type of business management system that enables a company to manage, interpret, store, and collect data from business activities. Traditionally, ERP systems were used mainly by large, international companies as they were costly to operate and had to have a committed IT team managing deployment and maintenance.
But today, even smaller organizations can utilize ERP systems across multiple industries. Although these systems may not be efficient for the smallest businesses, many small to midsize businesses (SMBs) have employed ERP systems. This software allows companies to streamline all essential parts of their operations. It automatically integrates business procedures across sales activities, accounting, human resources, distribution, and procurement.  
Accordingly, to find out what sectors can utilize the ERP system, below is a list of the top industries that can benefit from this valuable tool.  
1. Manufacturing Industry
The manufacturing sector isn't a monolithic field as it consists of many types of production companies that operate in their separate ways. Hence, multiple manufacturing categories or mini-sectors can benefit from utilizing the ERP system. These include the aerospace and defense industry, metalworking industry, paper and packaging industry, food industry, and automotive industry. Notably, regarding ERP for manufacturers in the automotive industry, vehicle manufacturers have to compete with other makes and models — which means their product line is usually complex and lengthy. However, with the help of ERP systems, companies in the automotive industry can optimize their operations for cost reduction and efficiency.
In particular, an automotive ERP system provides a wide range of robust and agile business management skills that can efficiently incorporate and handle each department of an enterprise to promote smooth information flow. In addition, it allows workers to work with confidence while minimizing mistakes, helping them complete each project in a disciplined manner.
2. Healthcare Industry
ERP systems are making a significant contribution to the growth of the health care industry in several ways. In particular, it helps handle day-to-day activities in the industry, including procurement and sourcing necessary medical products, equipment, and items. Moreover, with the help of ERP systems, healthcare services can closely monitor utilities, payroll, and waste management reports. On top of that, given that patient safety is one of the primary concerns for healthcare providers, the ERP system improves communication between clinics and patients. Also, the system allows healthcare providers to store and transfer patient details quickly, ensuring instant access in times of necessary medical treatment.
3. Retail Industry
The retail sector is one of the fastest-growing industries in the global economy. And as the market is growing, so are the issues and difficulties in handling it. The good thing is that ERP systems can be the solution to the problems in the retail sector. With this system, retail businesses can carefully monitor the intricacies of the retail industry. Notably, an ERP system helps different aspects of each retail company, including sales, inventory, payments, tracking, marketing, and management. As a result of taking advantage of this valuable tool, retailer entrepreneurs can handle all their company's data and resources efficiently, streamline their point of sales system, and perform better customer and staff management.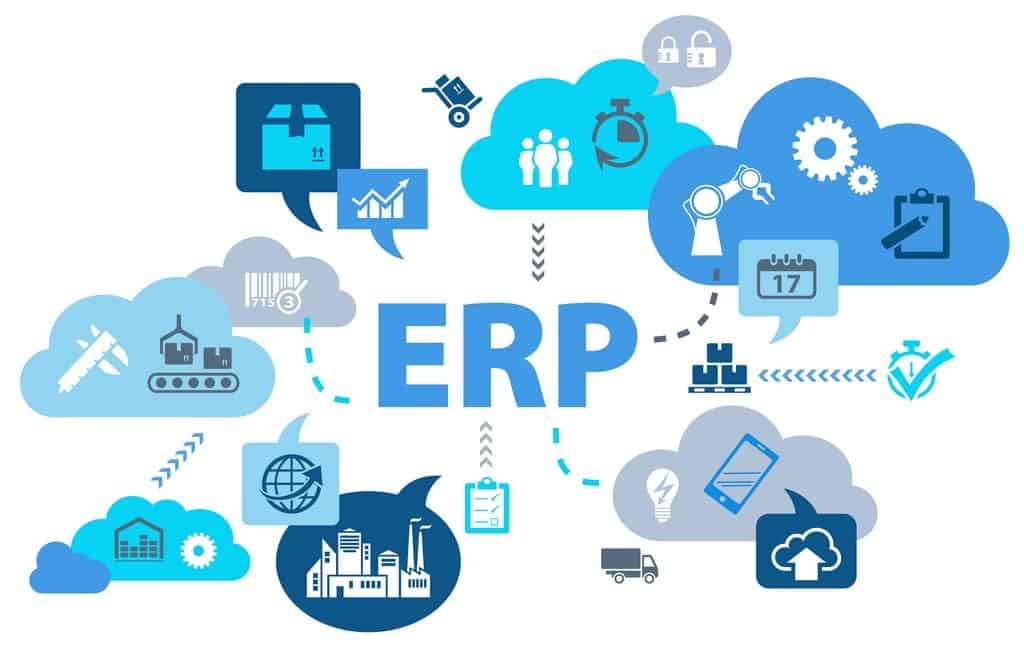 4. Oil And Gas Industry
With the increasing demand for oil and gas products and services, businesses in the oil and gas industry are starting to realize the benefits of ERP systems in their operations. In particular, this valuable tool can help them control costs and minimize waste by observing how their company handles its overhead and labor costs. Also, this system can help companies streamline their operations by managing both their onshore and offshore projects efficiently. Notably, ERP systems allow businesses in the oil and gas sector to manage all their parameters, such as finances, schedules, inter-department, communication, schedules, and resources. In addition, this tool can also help companies pass critical and technical information onto their new staff and integrate them into the whole energy production, exploration, and monitoring process.
5. Education Sector
Higher education and research institutions may find the ERP system an excellent way to handle many logical aspects of their daily activities. While educational ERP users may not be tracking every part of the supply chain, they can use the software to track accounting with centralized access to ledgers and built-in audit trails. With this, the education ERP system includes tools that modernize the education institution by upgrading the management of processes related to lecture sessions, student enrollment, library, courses, and customer care.
In essence, ERP systems help automate and streamline all the processes operating within the boundaries of educational institutions. By implementing this valuable tool, higher education and research institutions can centralize data management, improve resource management and data security, and streamline the admission process.
Conclusion
Overall, the ERP system has been a valuable tool for multiple industries in recent years as it helps business people streamline their business processes and generate cost and time savings. Apart from allowing them to optimize business operations, an ERP system provides organizational visibility that helps managers and executives determine where their teams should focus on working. As a result, it promotes a problem-free working process and helps deliver better results.